April 2023 Saint-Barthélemy — Bureau Xavier David employs numerous Architects, Engineers and other professionals, however, we are also very fond of collaborating with outside professionals when there is an opportunity to create exceptional projects on Saint-Barthélemy. As a small island, we strive not only to be best in the world, but also to feature the best of the world.
Obviously, landscaping can enhance a property with custom gardens but it can also expand a villa's functionality with an almost unlimited possibility of outdoor rooms such as grilling areas, lounges and spaces for sport or play. Let's consider some examples illustrating the wide range of possibilities for collaboration between Bureau Xavier David and Landscape Designers :
Private Villas with PWP as Landscape Designer
At the Private Villas, Bureau Xavier David served as Construction Manager and coordinated with PWP Landscape Architecture to create a verdant sanctuary. The steeply sloping site was conceived of as a collection of bungalows and pavilions comprising upper and lower portions each with there own swimming pool terraces. The village-like layout thus provided ample room for vegetation (plumeria, bougainvillea, etc.) to frame the outdoor spaces in between Guest Suite bungalows and Living/Dining/Kitchen pavilions.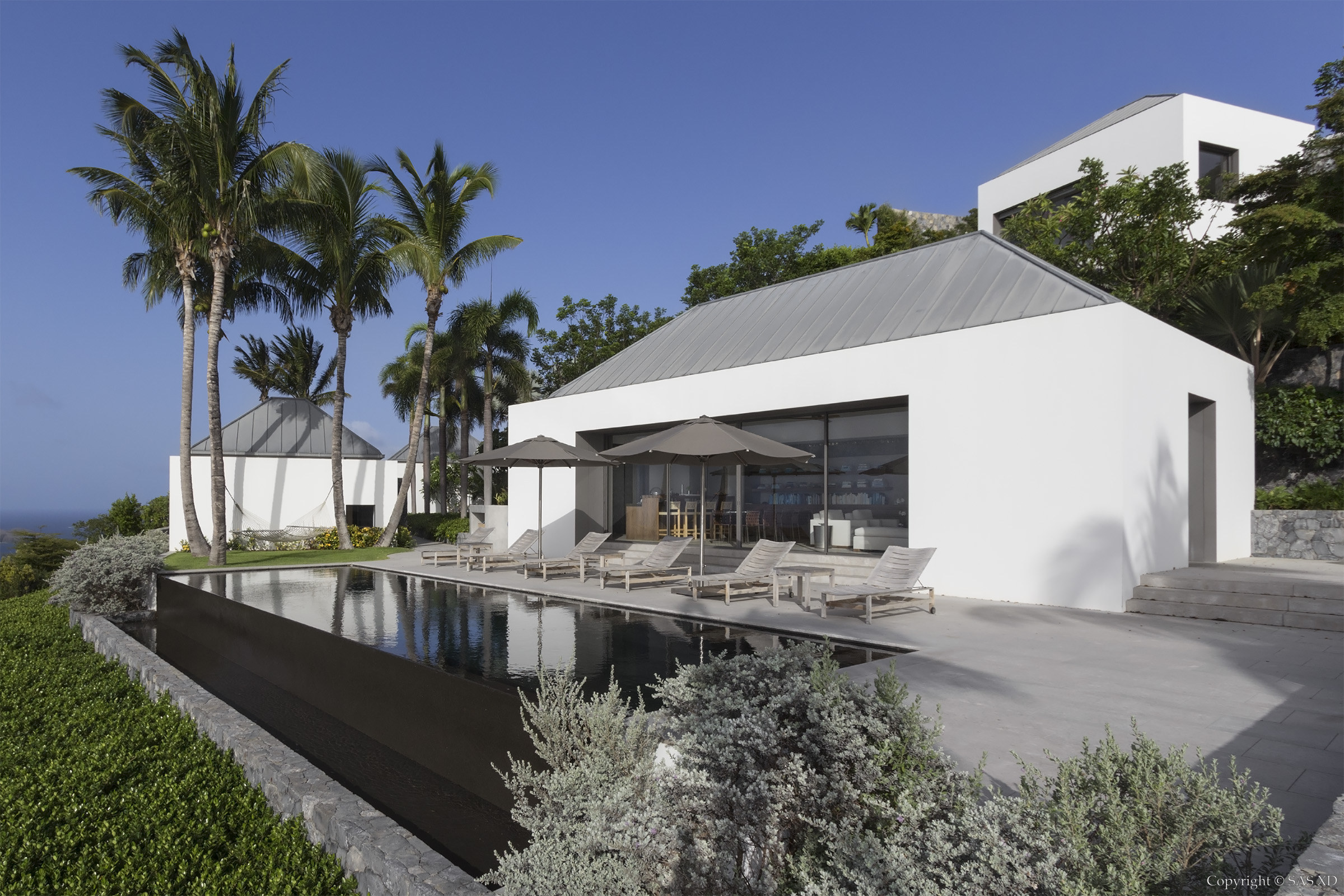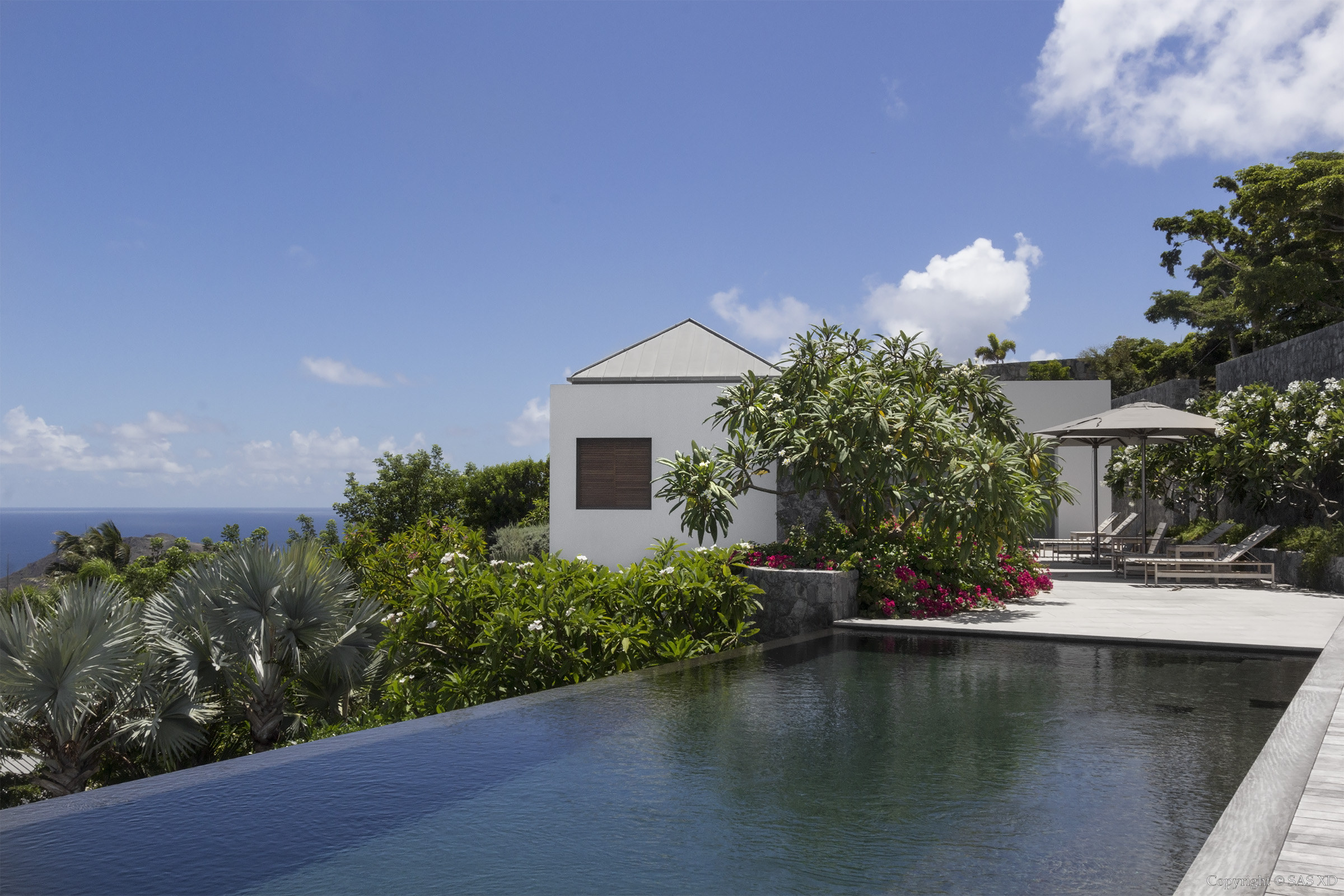 Villa Dunes with Victor Zin as Landscape Designer
At the Villa Dunes, Bureau Xavier David served as Engineer and Construction Manager and coordinated with Victor Zin as Landscape Architect. The hillside site in Saline presented a couple of important challenges that needed resolution. Landslides from the adjacent hill were an obvious potential threat that needed to be mitigated with expert engineering incorporated into the landscape design and camouflaged with planted vegetation. Secondly, Villa Dunes sits by itself and is surrounded by non-buildable zones in the urban planning map. Consequently, careful integration of the plantings and landscape design with the neighboring natural terrain were required to navigate the politics of the permitting process.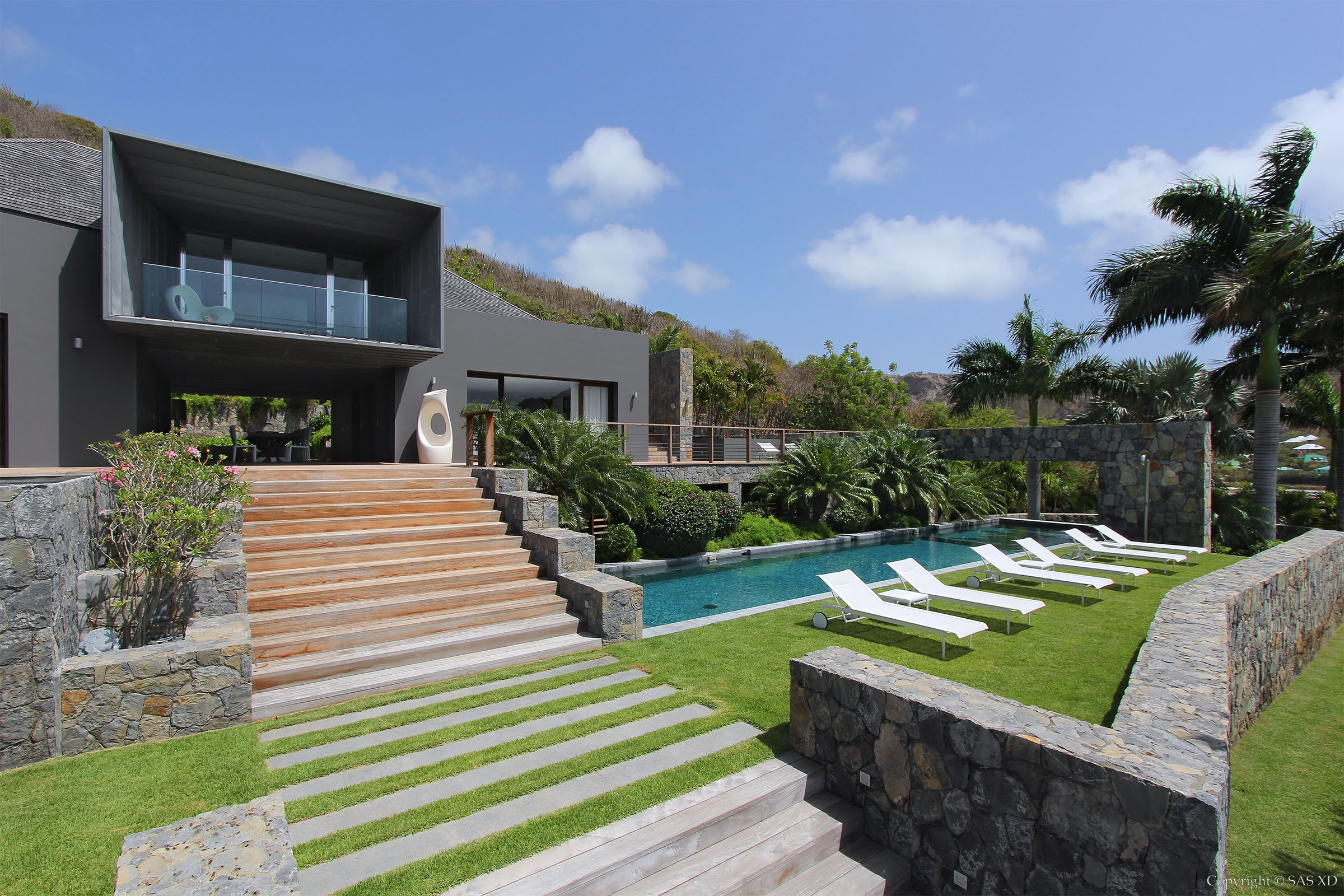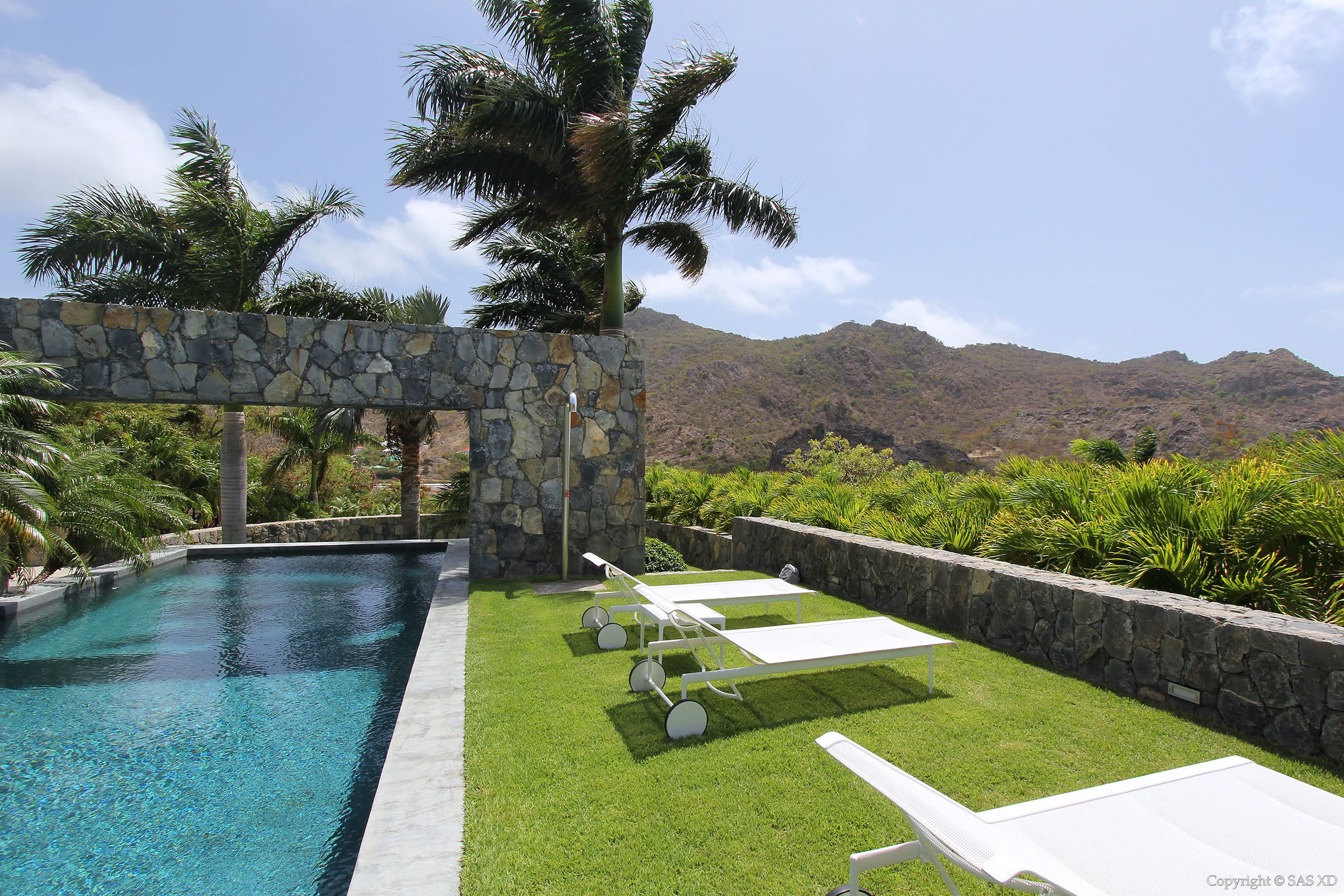 Hotel Le Guanahani with Tabora + Tabora as Landscape Designer
At the Hotel Le Guanahani in Grand Cul-de-Sac, St Barts, Bureau Xavier David served as local design consultant and coordinated with Tabora + Tabora Landscape Design to rehabilitate a garden landscape with significant damage from 2017's hurricane Irma. Sitting amongst the sustainably re-landscaped gardens, a variety of bungalows hint at a village of cottages in shades of yellow, blue and lavender mixing local craftsmanship and creole styling.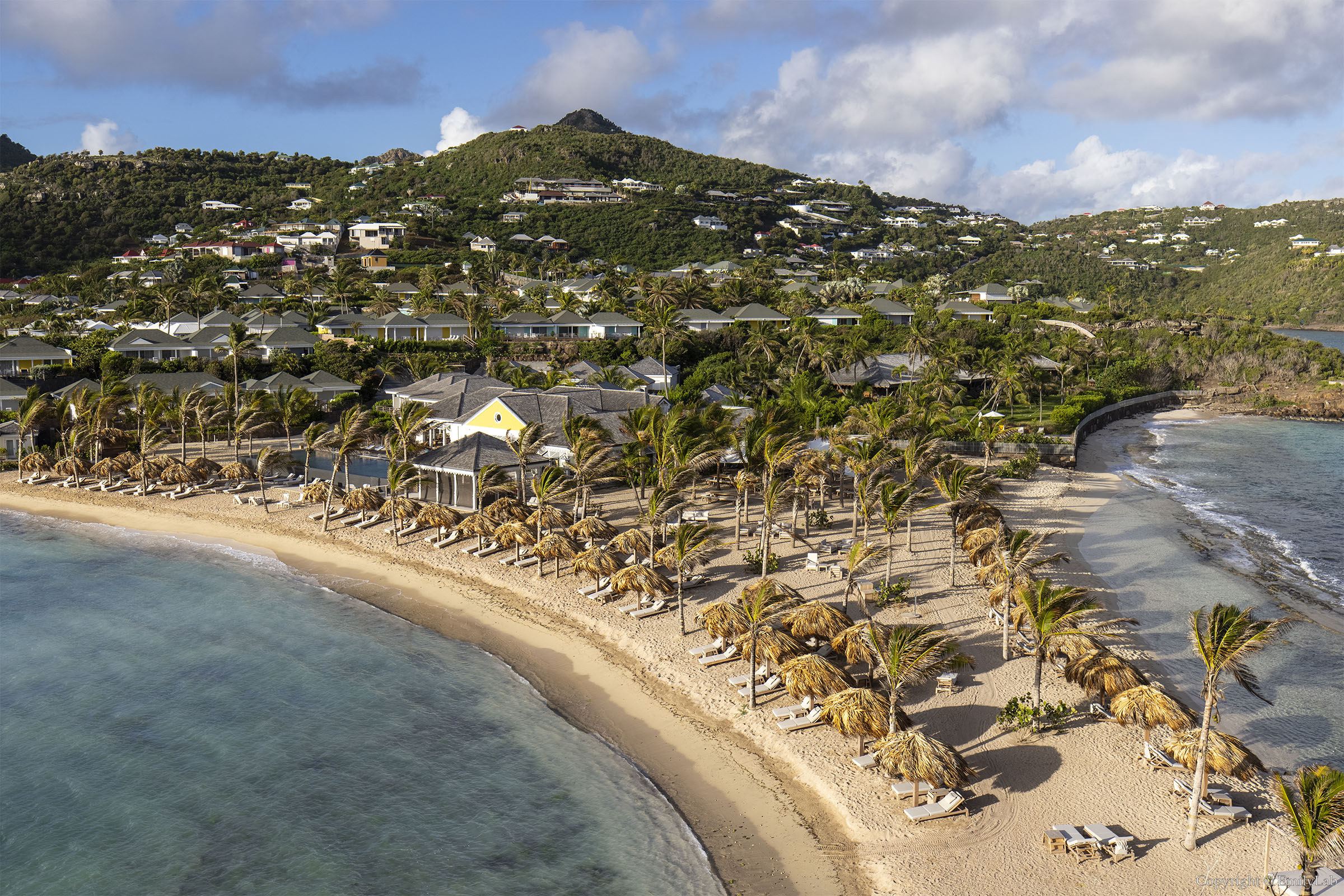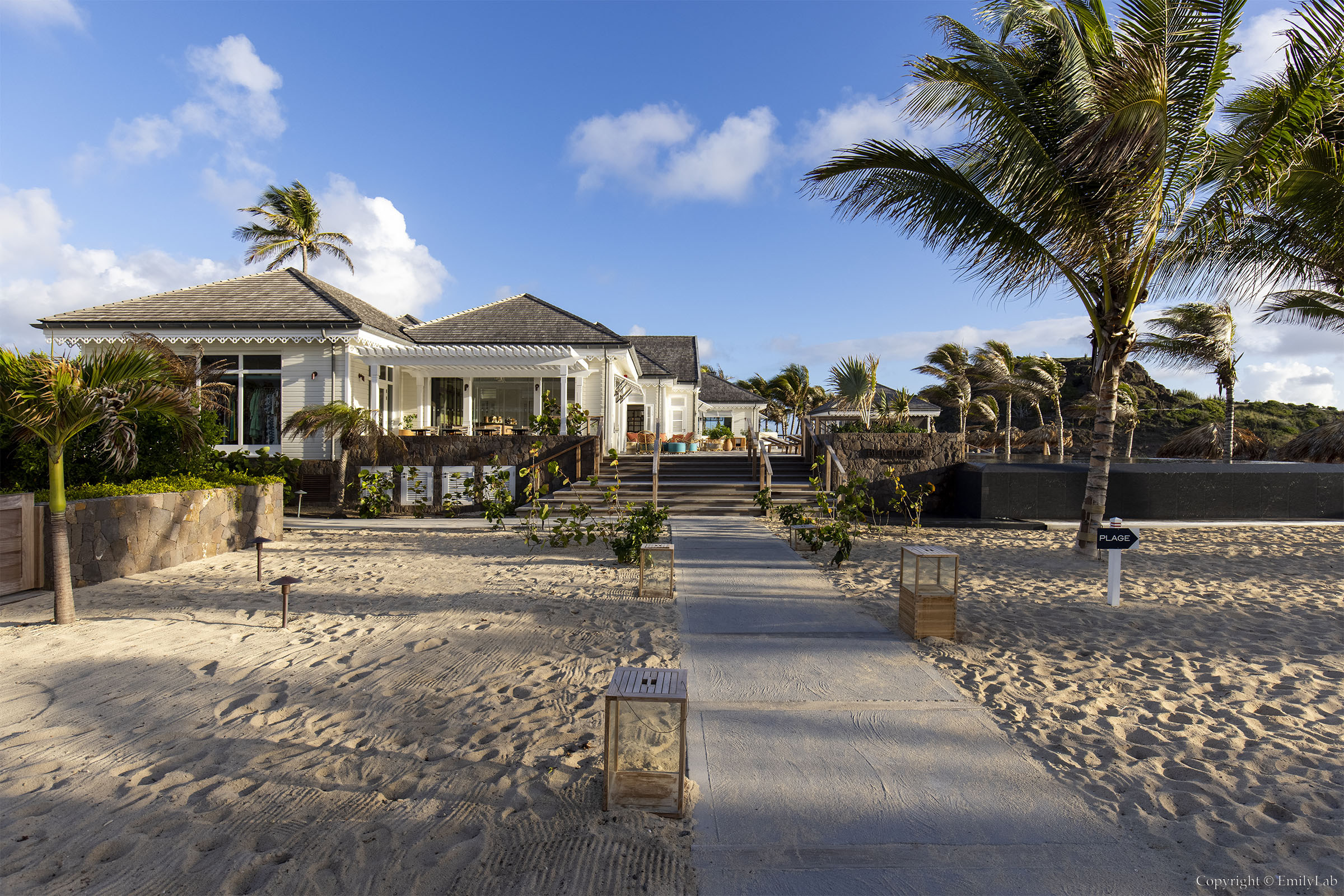 If you already have an landscape designer—or if you are a landscape designer yourself—and are looking for a local office on St Barts for collaboration on your project, contact us at Bureau Xavier David and we'll be happy to discuss the possibilities.