March 2023 Saint-Barthélemy — Bureau Xavier David employs numerous Architects, Engineers and other professionals, however, we are also very fond of collaborating with outside professionals when there is an opportunity to create exceptional projects on Saint-Barthélemy. As a small island, we strive not only to be best in the world, but also to feature the best of the world.
Although the office includes Engineers, sometimes specialists are needed. Let's consider some examples illustrating the wide range of possibilities for collaboration between Bureau Xavier David and Engineering Designers :
Waste Water Treatment Plant with Degremont as MEP Engineer Designer and Hagenmuller as Structural Engineer
Bureau Xavier David served as Construction Manager and coordinated with two Engineers to create a modern Waste Water Treatment Plant on St Barts in 2011. First, Hagenmuller for expertise in the Structural Engineering of waste water facilities and, secondly, Degremont as Mechanical-Electrical-Plumbing (MEP) Engineer. Although most waste water on the island is dealt with via septic tanks and the filtration of leeching fields, the confines of a growing Gustavia necessitated a modern upgrade for the water purification and treatment needs of city residents.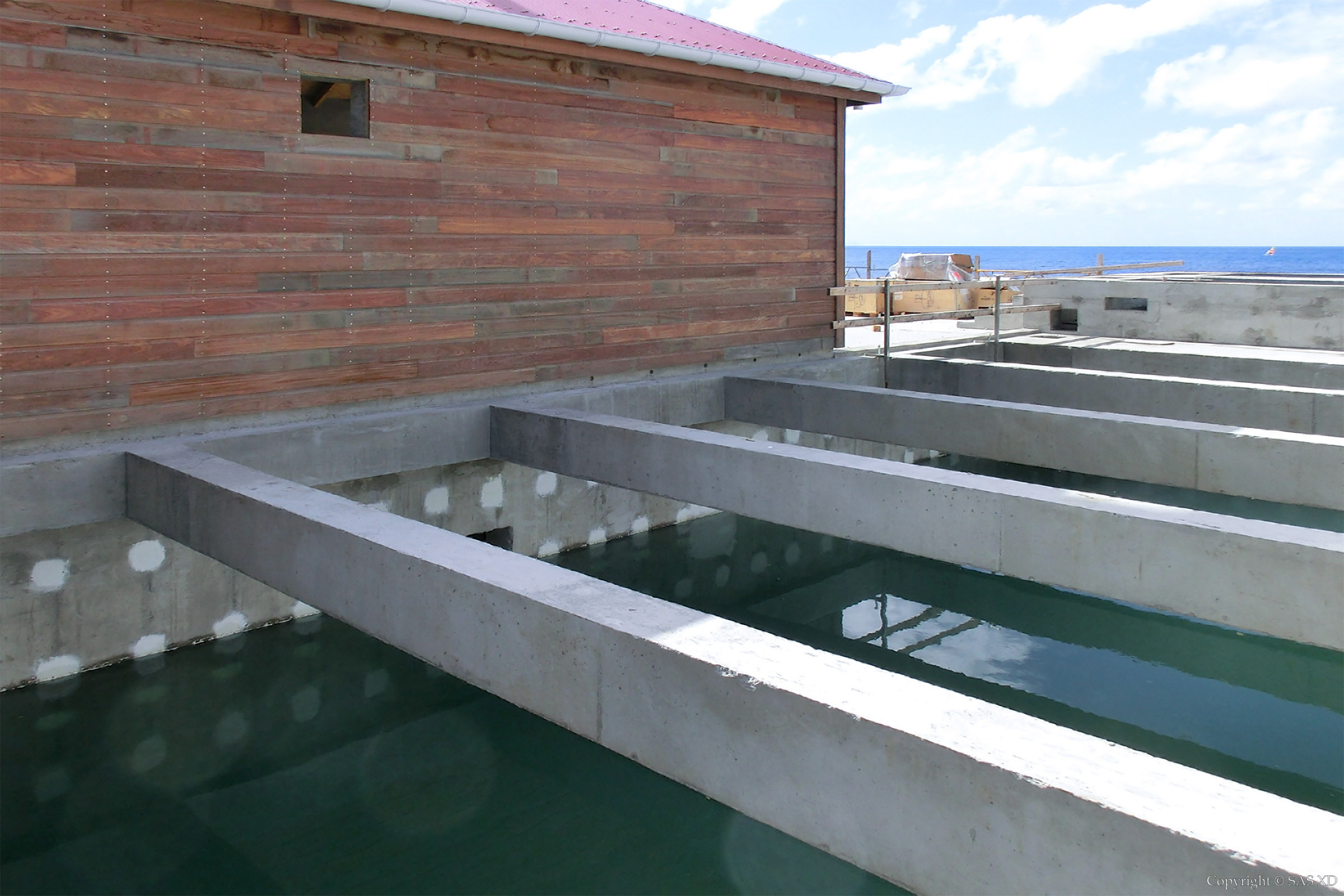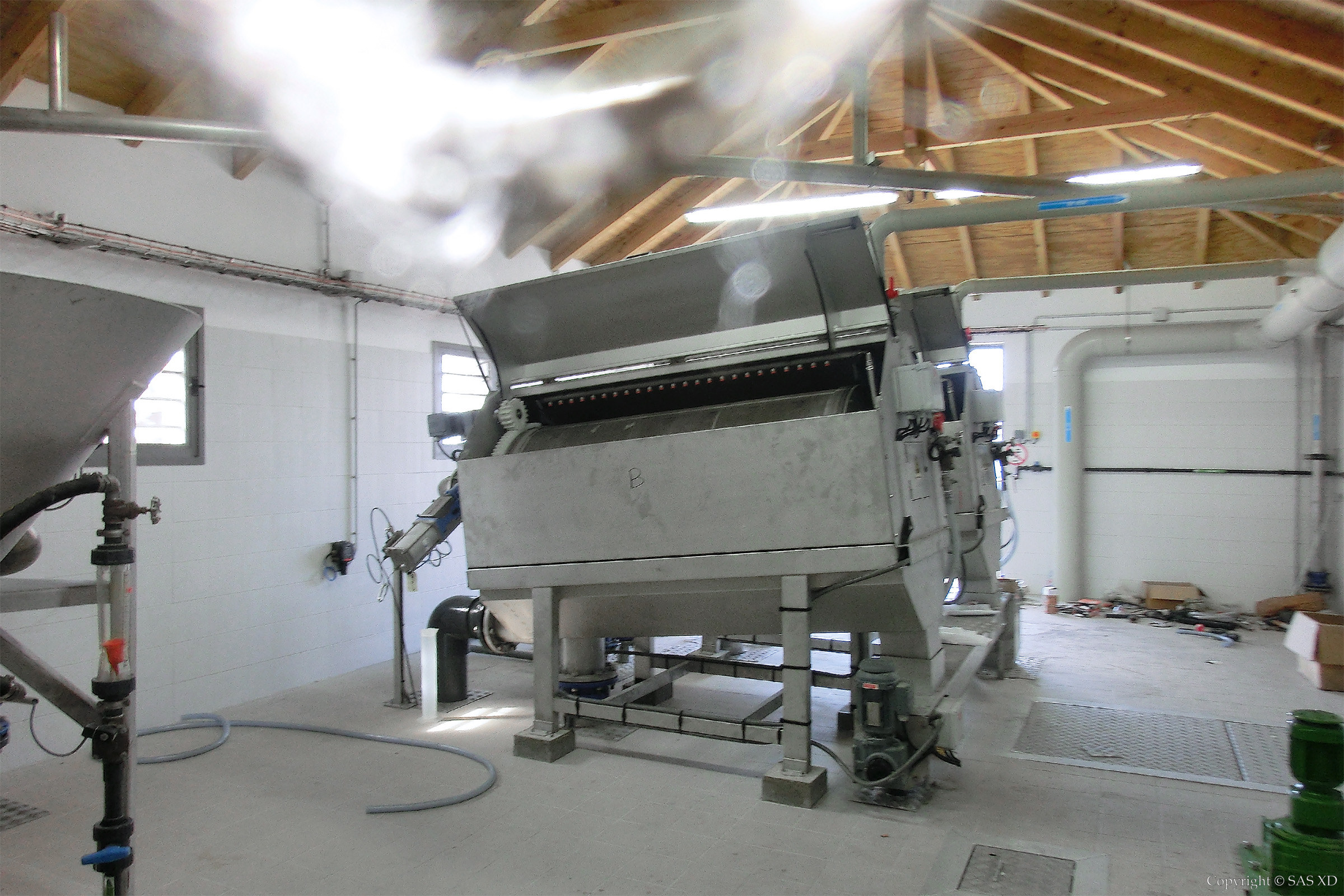 Louis Vialenc Nursing Home with BET AMT as MEP Engineer Designer and Logic Etudes as Structural Engineer
As one of the largest and most complicated buildings on Saint-Barthélemy—three stories tall and covering an entire city block—Bureau Xavier David was the Construction Manager for the Louis Vialenc Nursing Home. For Engineering services, Logic Etudes performed as the Structural Engineer. Mechanical-Electrical-Plumbing (MEP) Engineering services were provided by BET AMT. The multi-use building featured a complicated program that included an assisted living facility for senior citizens (30 bedrooms with communal spaces), 8 apartments and a subterranean parking garage, an extension of the neighboring hospital with a medical imagery center, 4 bedrooms for on-call doctors and storage.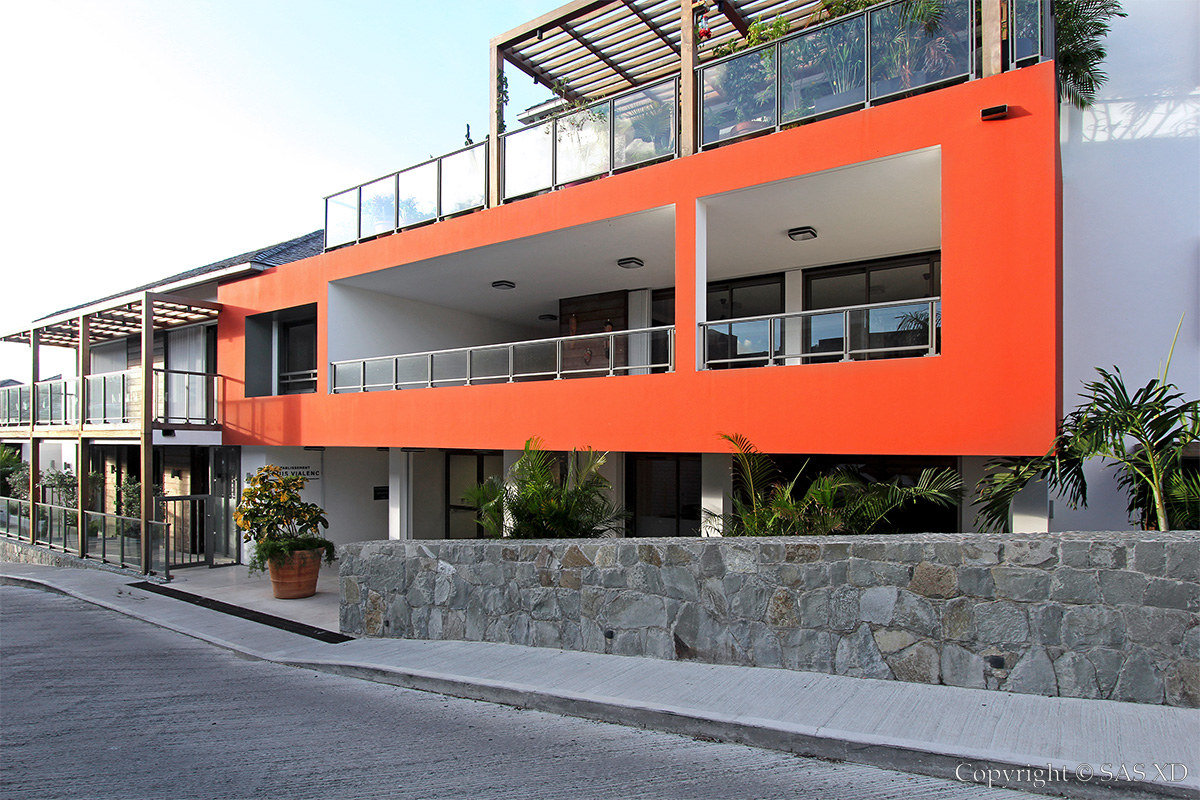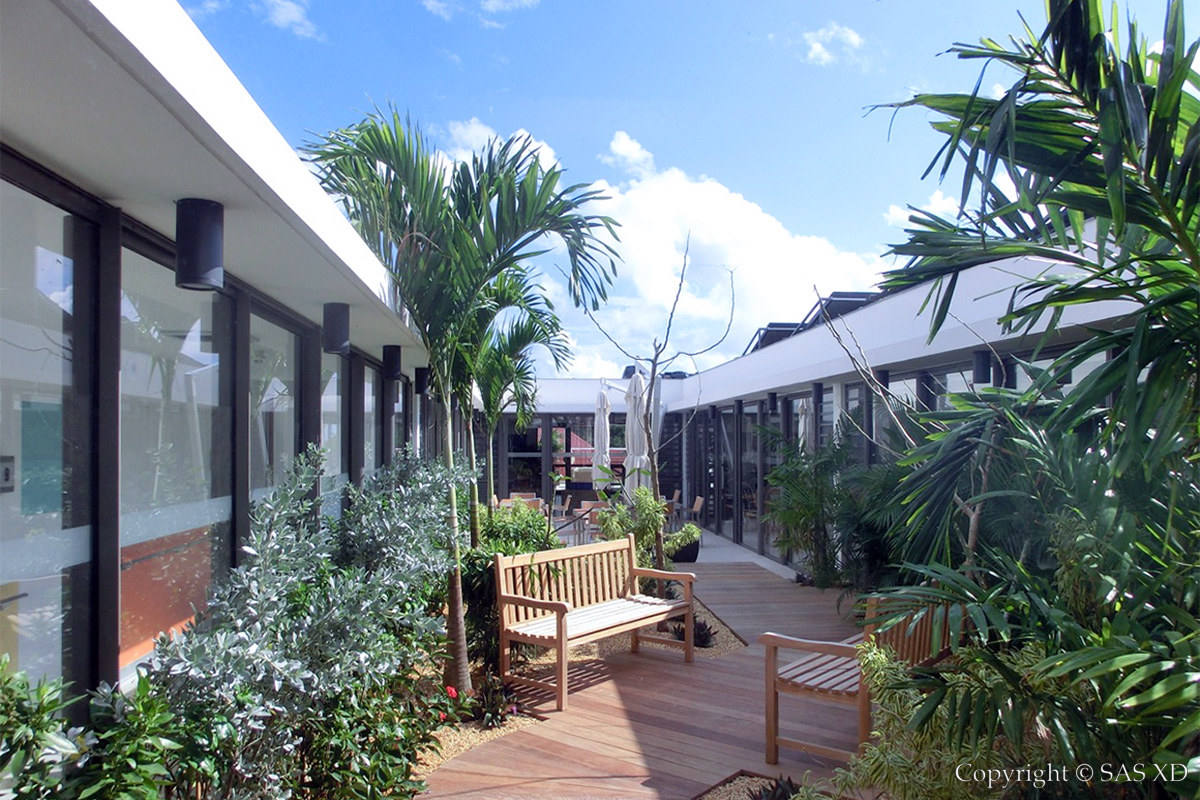 Airplane Hangar with Spec-Dor as specialist Engineer Designer
For an Airport Hangar renovation and expansion project which had been damaged by 2017's Hurricane Irma, Bureau Xavier David worked with fabricator and consultant Engineer Spec-Dor of Saint-Jean-sur-Richelieu, Quebec, Canada for their specialty in the large doors needed for aircraft. To accommodate airplanes such as the Cessna Grand Caravan, a steel frame door measuring 21.3 meters (70 feet) wide and 5.2 meters (17 feet) tall was needed as well as the accompanying door frame with pocket space to store the three sliding door leafs when open. Additionally, extra engineering design care was given to buttress the door and frame against local threats such as hurricane force wind loads and the corrosive effects of the nearby sea water.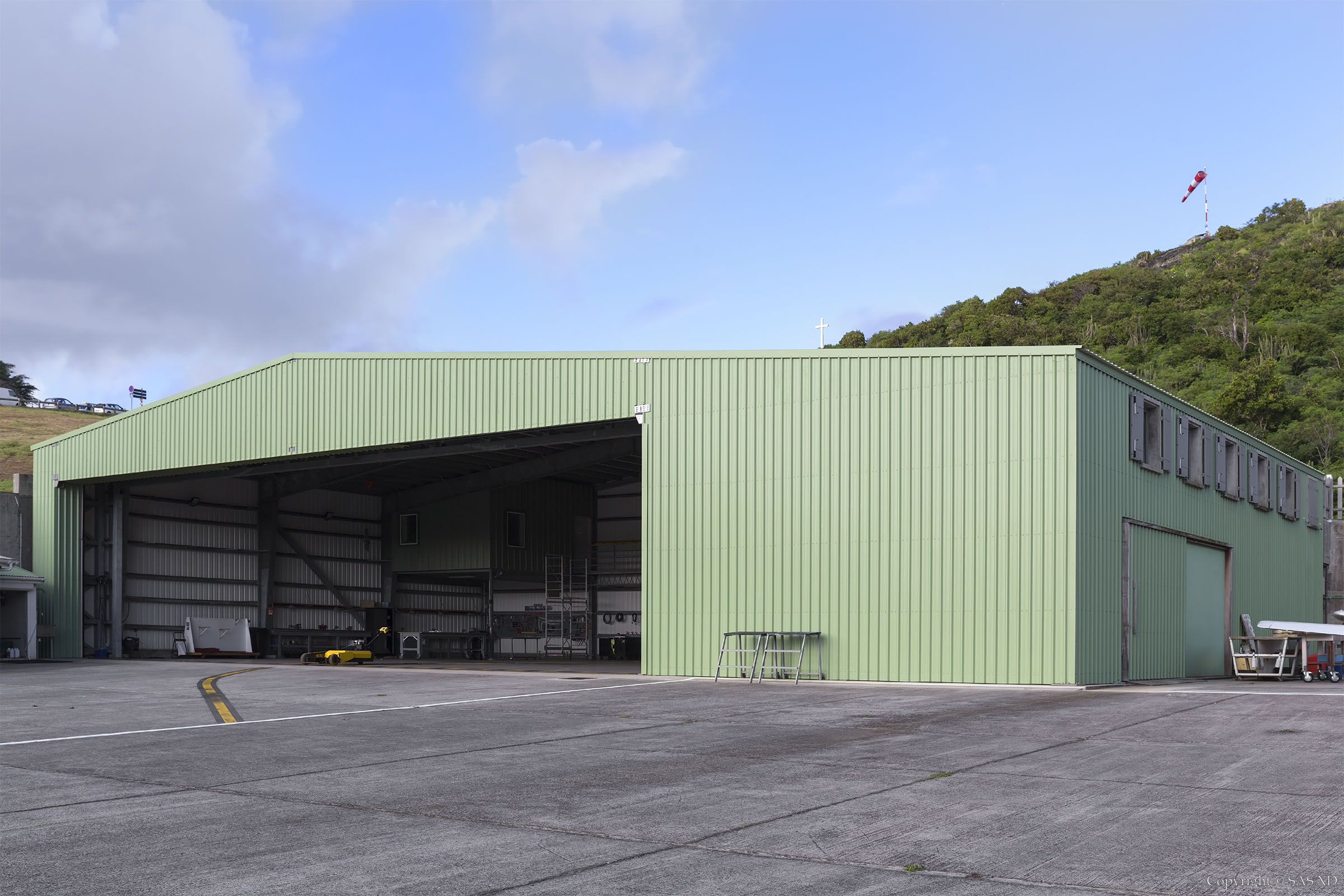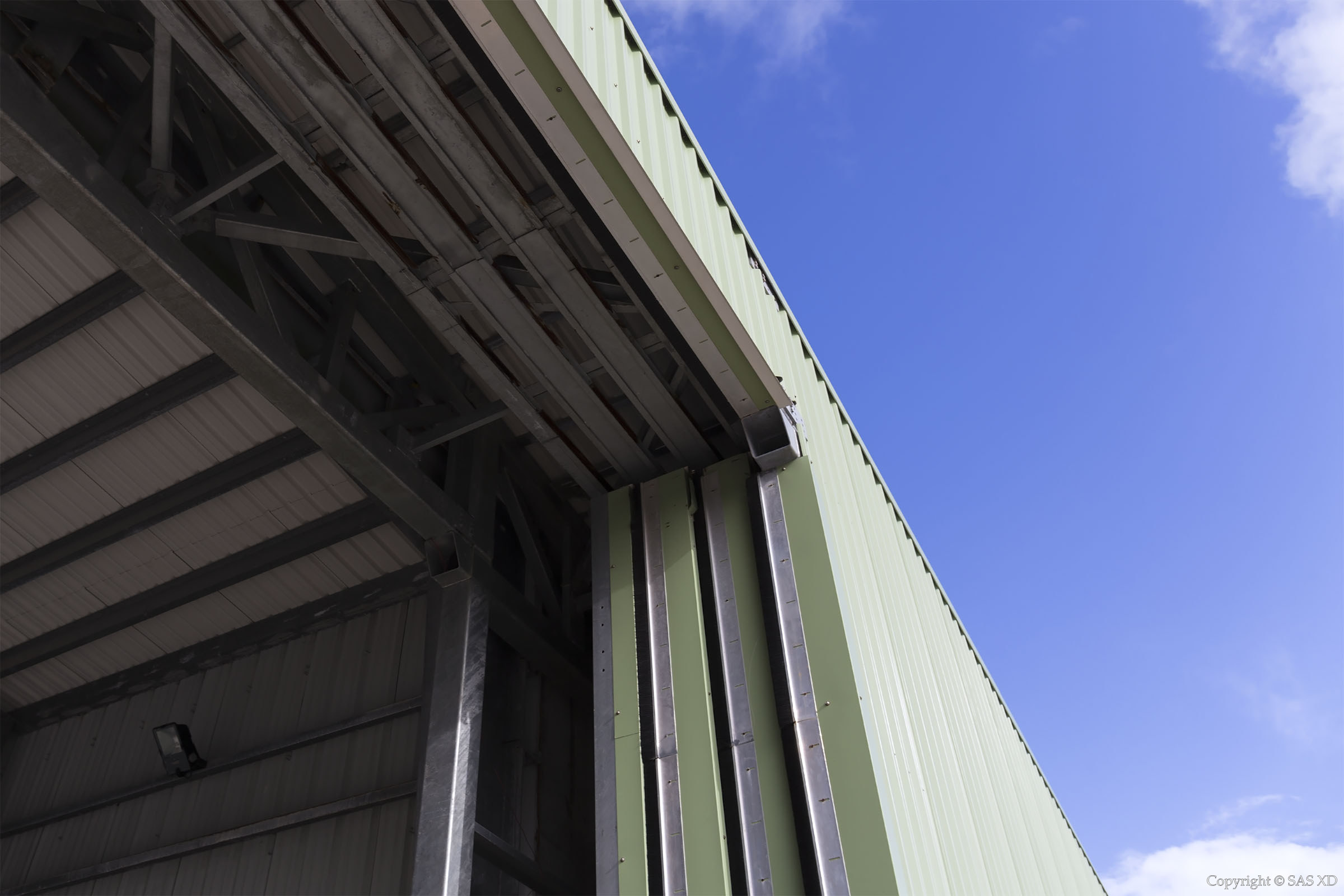 If you already have an engineer—or if you are an engineer yourself—and are looking for a local office on St Barts for collaboration on your project, contact us at Bureau Xavier David and we'll be happy to discuss the possibilities.