November 2016 Saint-Barthélemy — The new Prada boutique in Gustavia has opened for business. Xavier David provided both Construction Management and Engineering services for this brand new retail outlet on Rue de la Republique.
FootwearNews is the first to have reported on the grand opening with Luisa Zargani writing an article titled Prada's New St. Bart's Store Is Inspired By 1950s South America:
To differentiate the location, Prada unveiled an original design with an exotic vibe for this unique venue. The store concept is inspired by the architecture of 1950s South American mansions and reinterprets Prada's classic heritage elements with an exotic touch.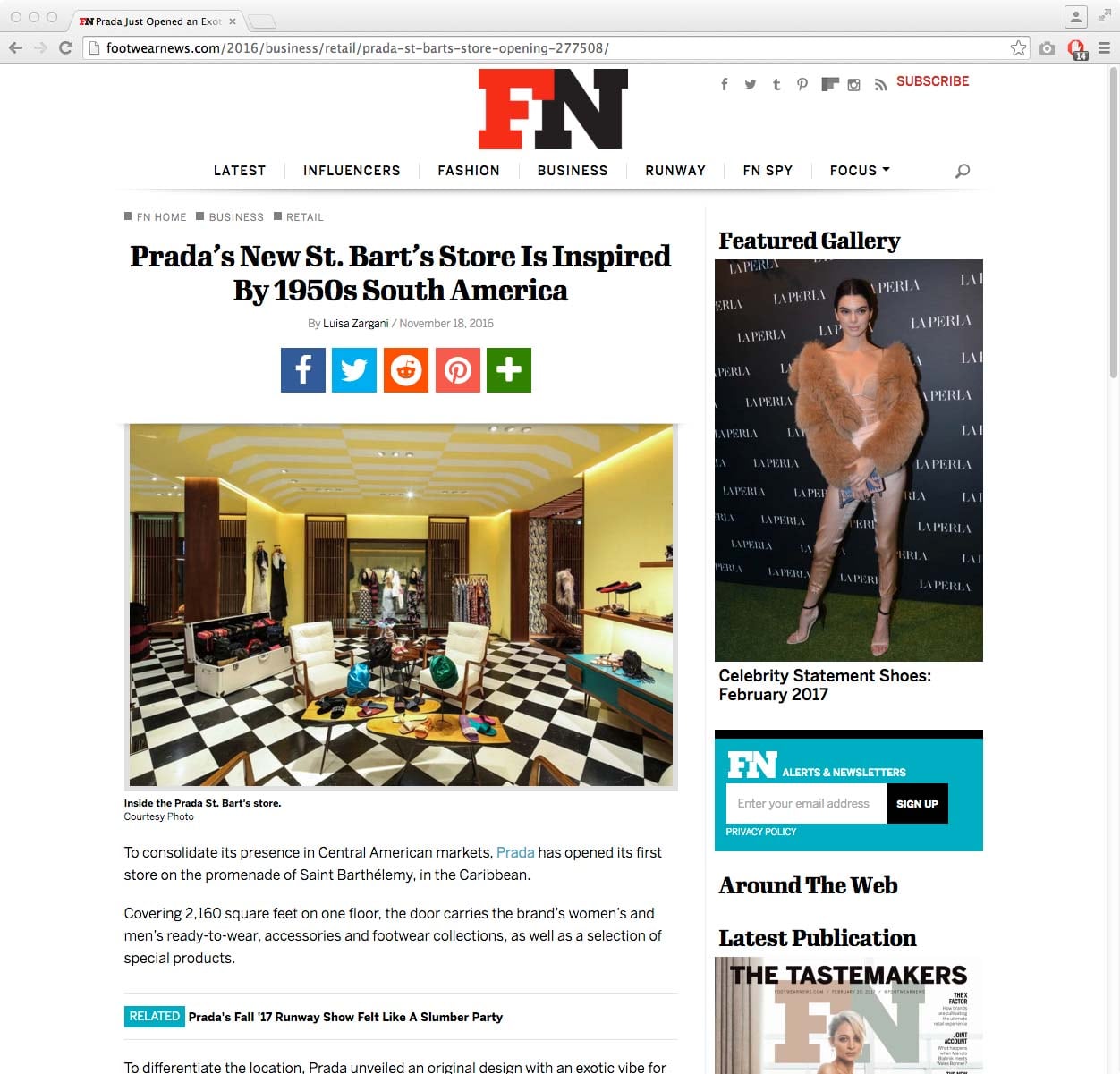 Next, Wallpaper magazine added their take with Caribbean dream: Prada opens a store in St Barts with a neat tropical edge by Siska Lyssens:
The single-level store offers women's and men's ready-to-wear, accessories and footwear, alongside special products geared towards the exotic location's summer necessities.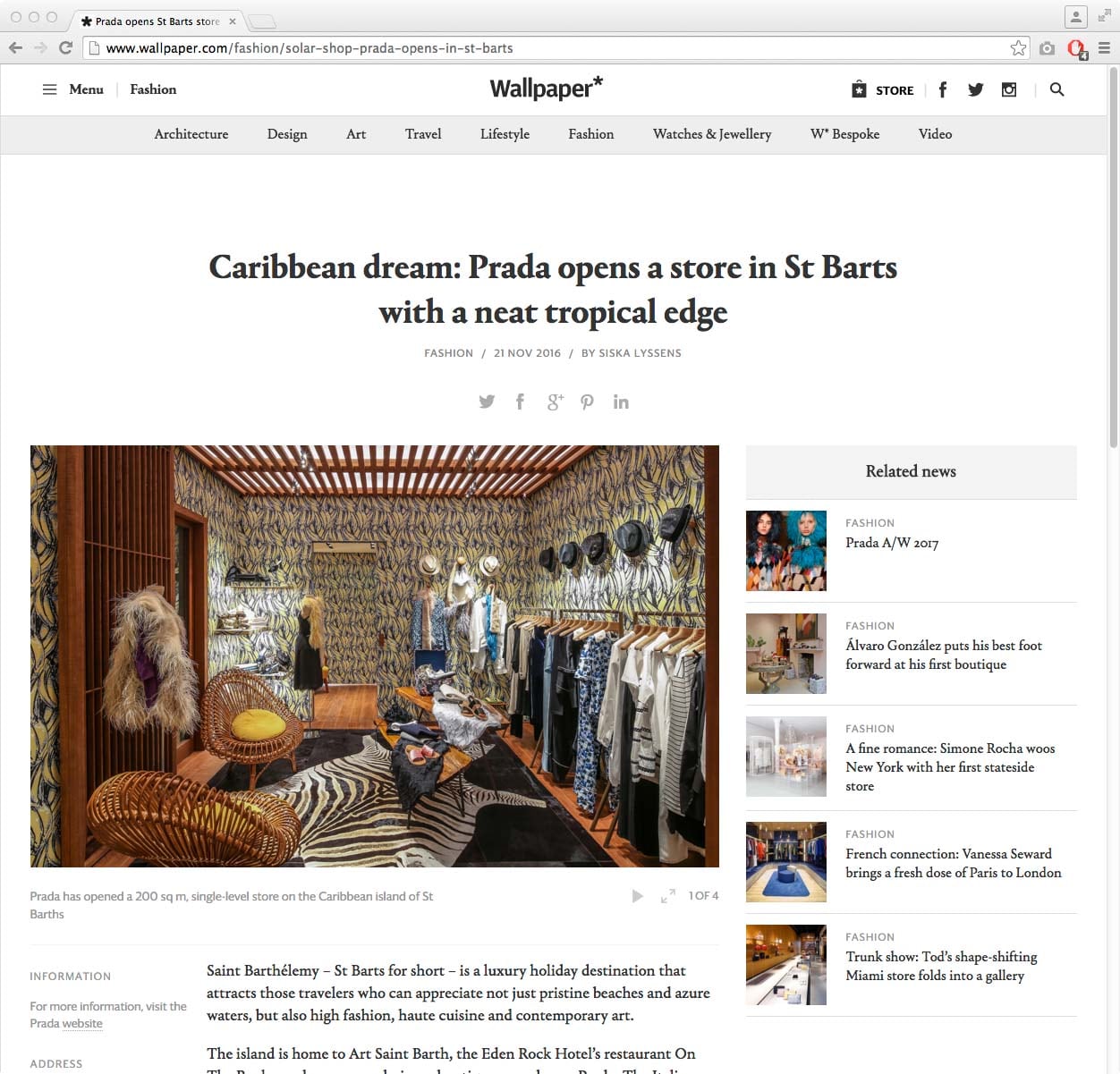 Domus adds via Prada St. Barth that:
The original white-and-yellow striped entrance ceiling is a modern take on a characteristic coffered ceiling. The entire space is flooded with natural light which filters through the large windows and the wooden brise soleils.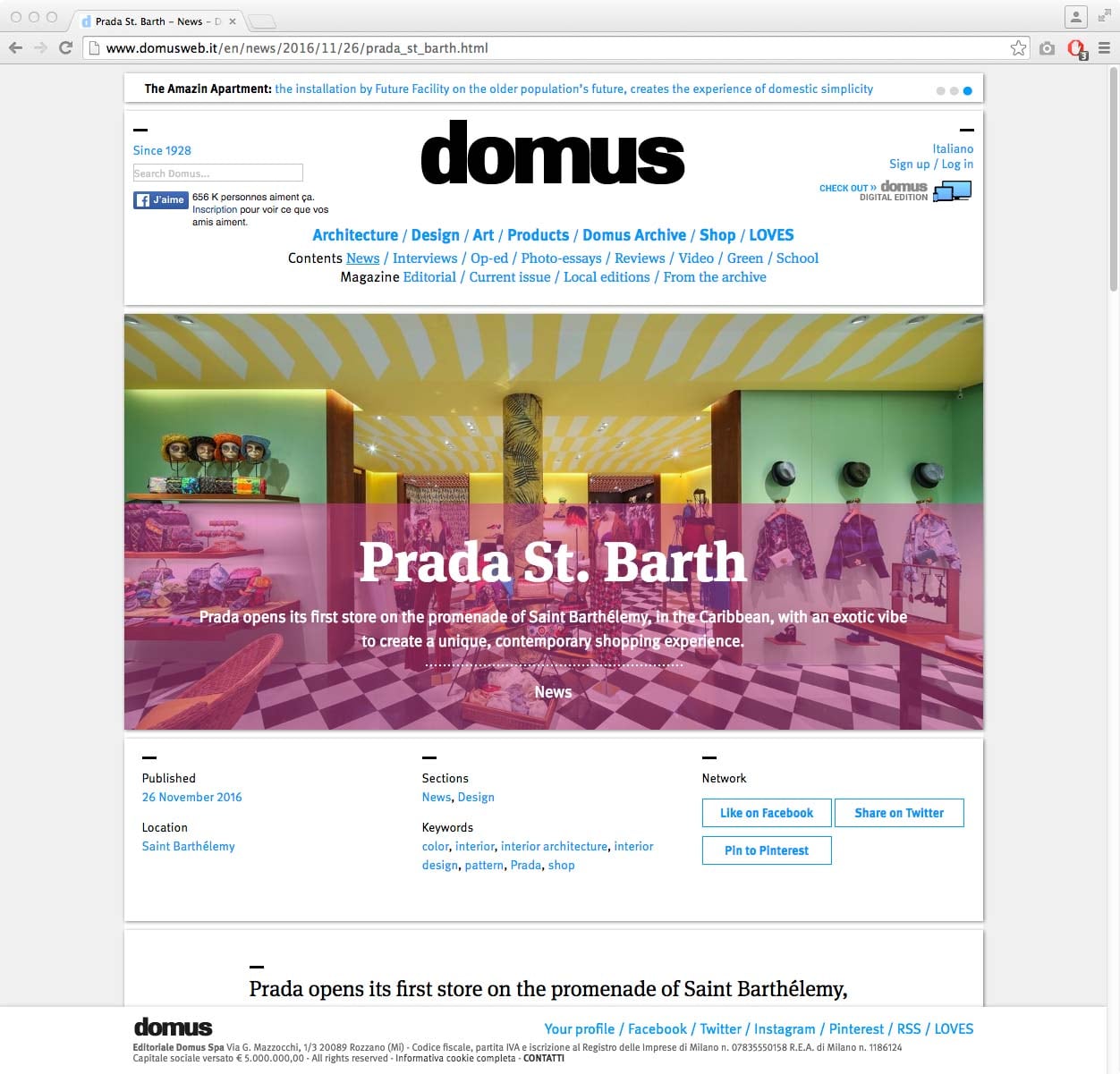 Lastly, Isabel Dingle of Frame, via Prada's St Barts store reinterprets the brand's heritage, writes:
Flamboyant palm tree and banana prints line the walls of the interior. Inspired by iconic Prada designs, vintage fabrics have been repurposed as wall coverings. Brightly coloured bombers, dresses and bags decorated with similar prints add yet another layer of patterns to the store's exotic environment. Chequered marble meets natural wood underfoot, continuing the clash of patterns, while wicker armchairs from the 1950s and original seating by Giò Ponti are dotted around the space adding an air of exclusivity.