January 2023 Saint-Barthélemy—Bureau Xavier David employs numerous architects, engineers and other professionals, however, we are also very fond of collaborating with outside professionals when there is an opportunity to create exceptional projects on Saint-Barthélemy. As a small island, we strive not only to be best in the world, but also to feature the best of the world.
Let's consider some examples illustrating the wide range of possibilities for collaboration between Bureau Xavier David and architects :
Private Residence with Gwathmey Siegal Associates and Kang Modern as Design Architects
These villas were on a location that Xavier David had originally site planned in 1989 based on an idea of a village-like collection of buildings. By the early 2000s, a new owner had acquired the original as well as neighboring property with the idea to demolish and rebuild. New York firms Gwathmey Siegal Associates and Kang Modern collaborated as Architectural Designers with Bureau Xavier David serving as local Architect and Engineer-of-Record to bring a refined brand of New York modernism to the project. The result was a reinterpretation of the traditional St Barts "case" (local word for a "hut") suited to the demands of 21st century living.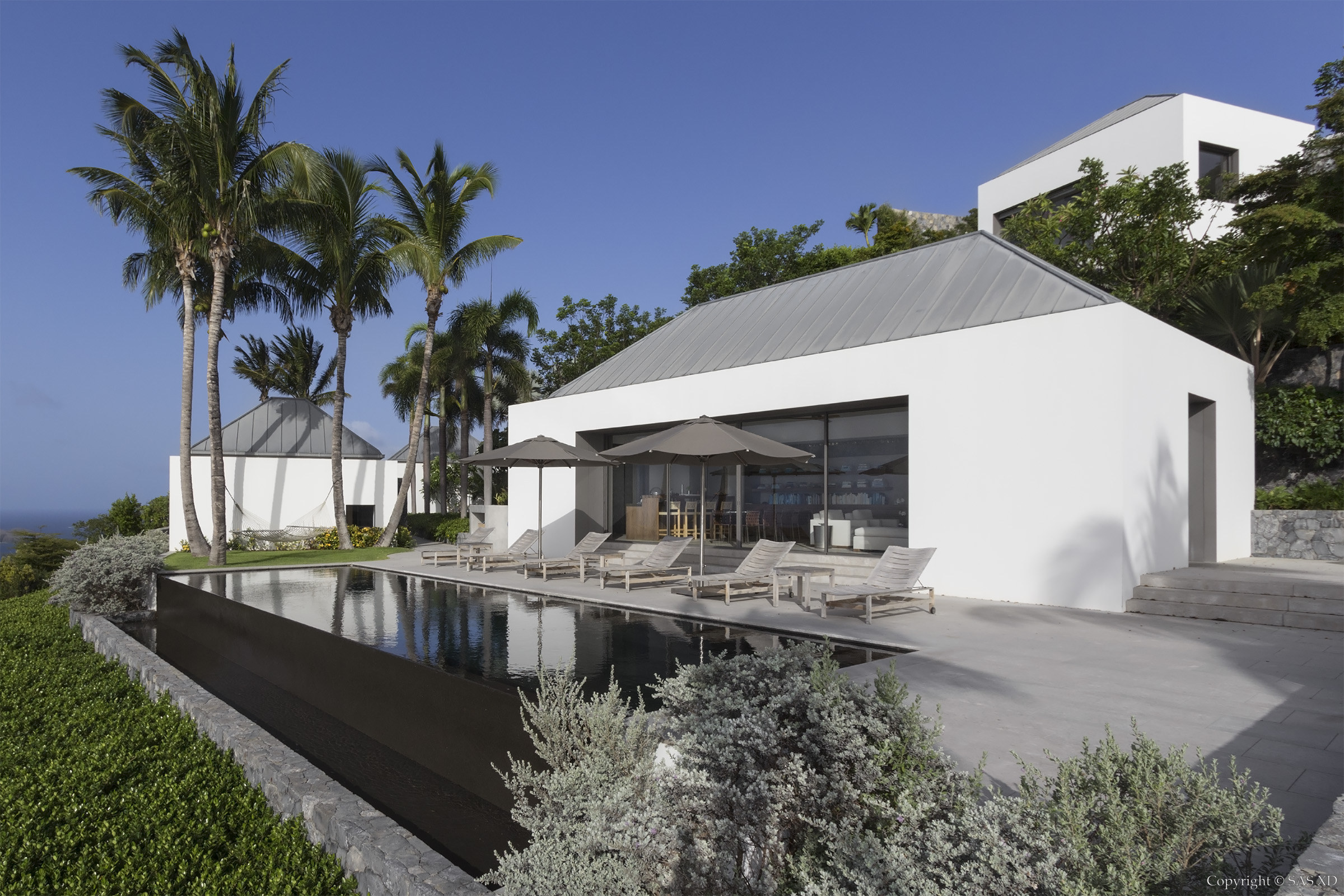 Villa Les Amis Du Vent with François Pécard as Architect
At Villa Les Amis Du Vent, Bureau Xavier David provided Engineering and Construction Management services to match the inspired design of local Architect Francois Pécard whose design touch infused the project with traditional elements of French style.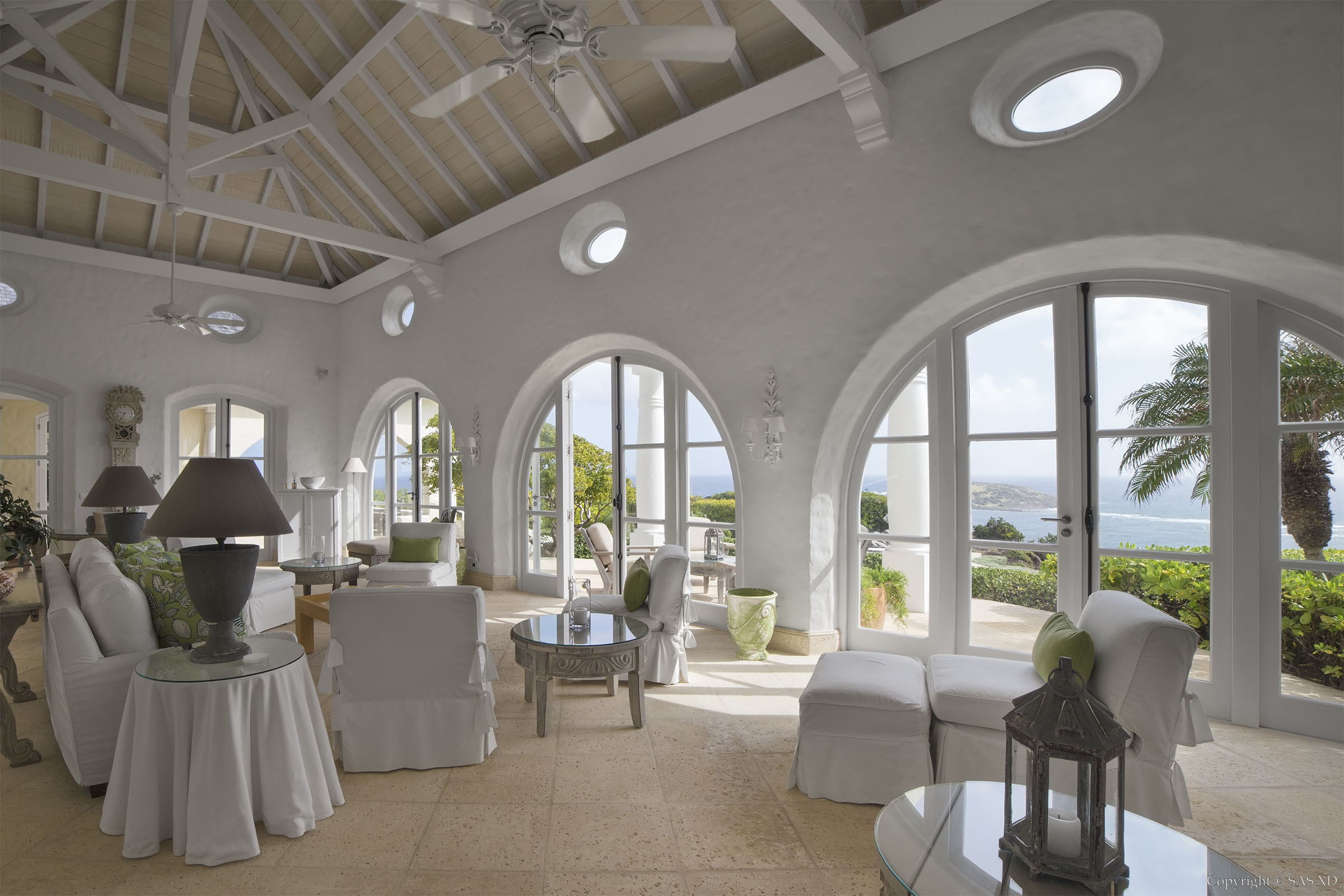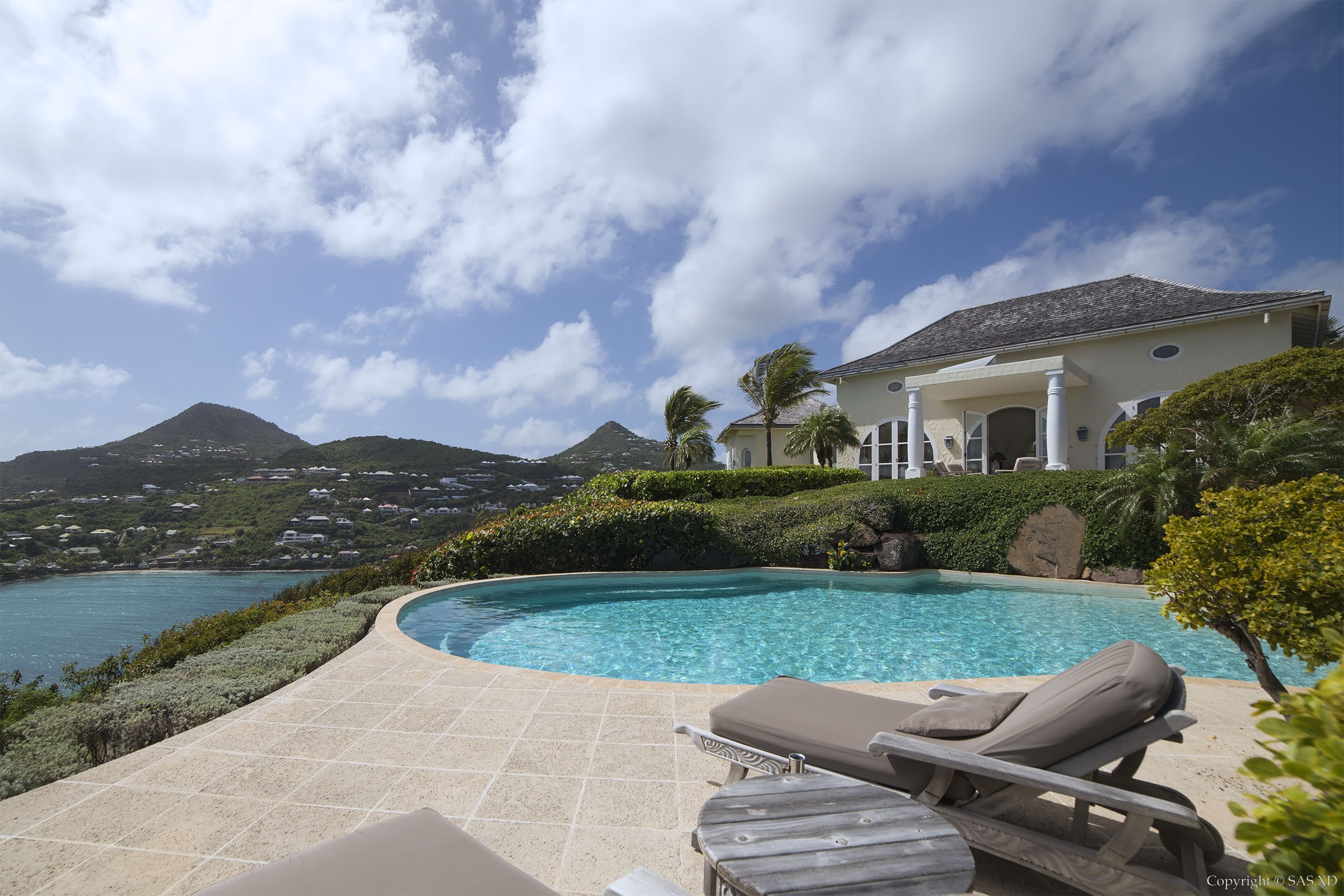 Villa Les Danse des Étoiles with Barnes Coy as Design Architect
From their office in Bridgehampton, New York, Barnes Coy Architects pays careful attention to the interplay of natural light and rugged textures for the creation of shadow and depth. Sitting atop Pointe Milou, their architectural design for Villa Les Danse des Étoiles takes full advantage of the site's sunrise-to-sunset natural light exposure. Bureau Xavier David relied upon our expertise as Engineers to successfully complete details like the curving 20 meter (70 foot) gently over-flowing, infinity edge pool and edge-less glass building corners while coordinating the variety of imported materials—limestone from Pennsylvania, Brazilian sucupira hardwood and Javanese volcanic rock pool tiles—tested our skills as Construction Managers.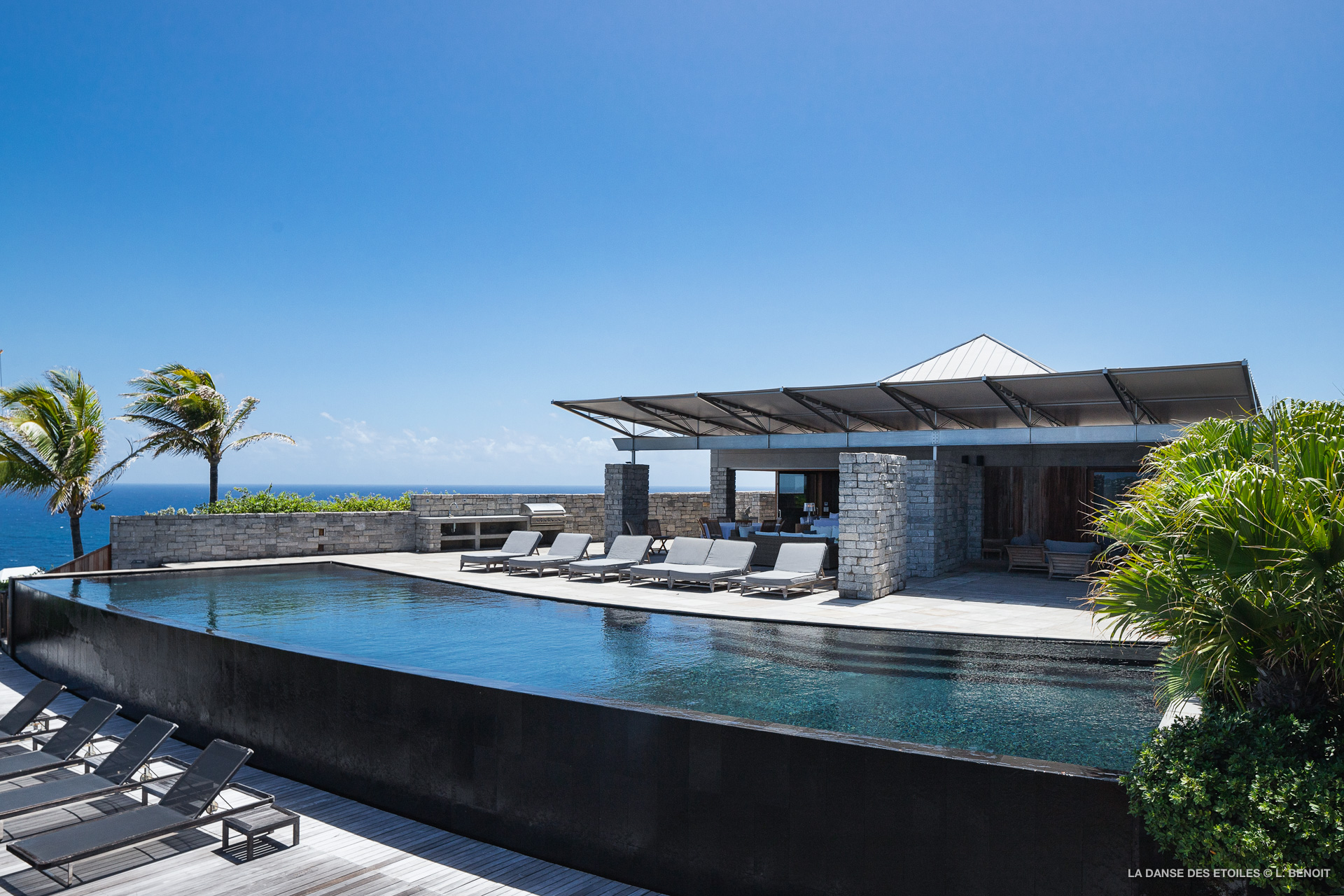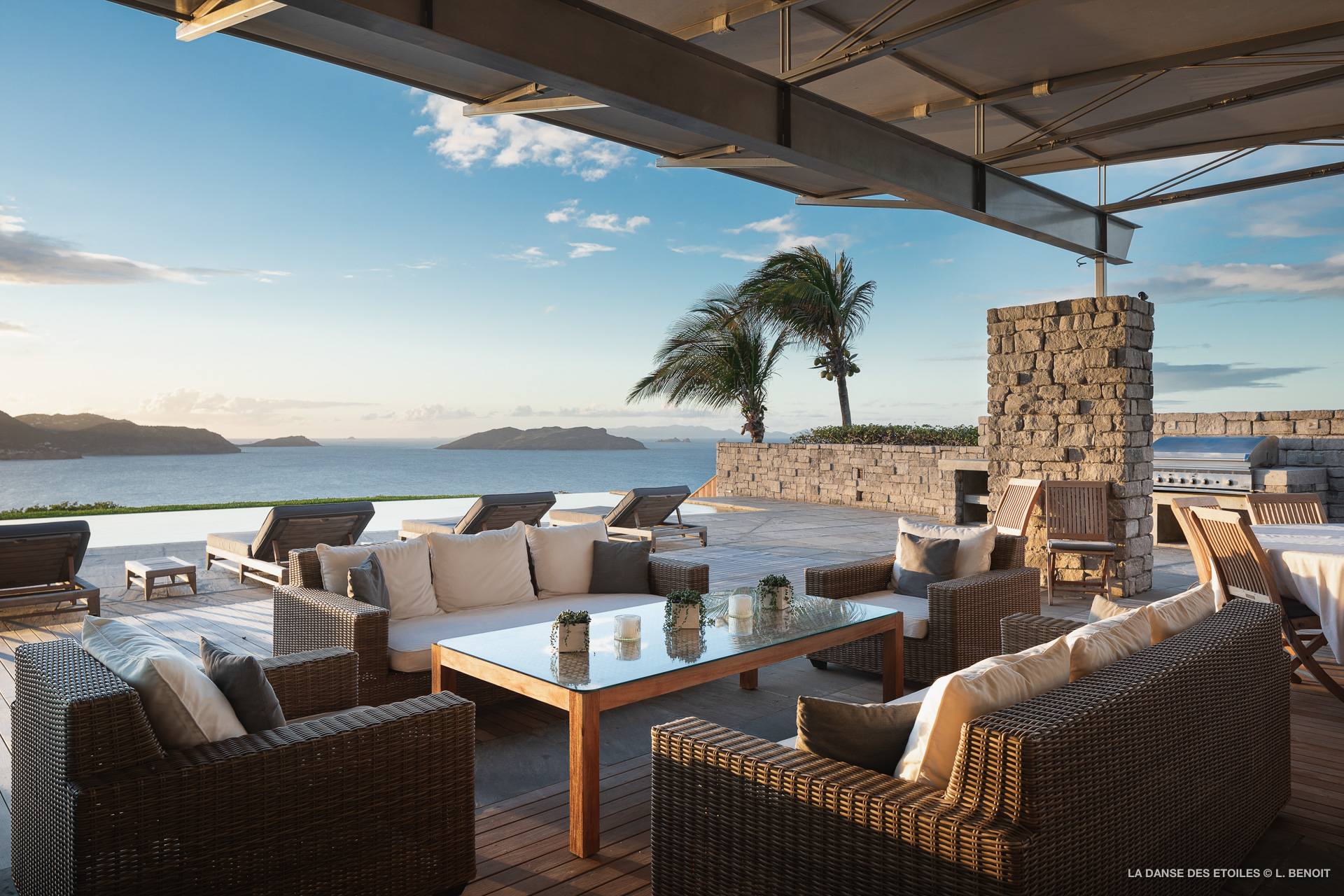 The Wall House Museum with Pierre Monsaingeon as Architect
Although the Wall House Museum is a familiar landmark in Gustavia today, it is easy to forget that the building had sat in ruins between an 1843 earthquake fire and its 1993 restoration. Whereas Bureau Xavier David provided the necessary Engineering expertise to insure safe reuse of the ruins, local Architect Pierre Monsaingeon carefully worked out the necessary details for a historically accurate restoration.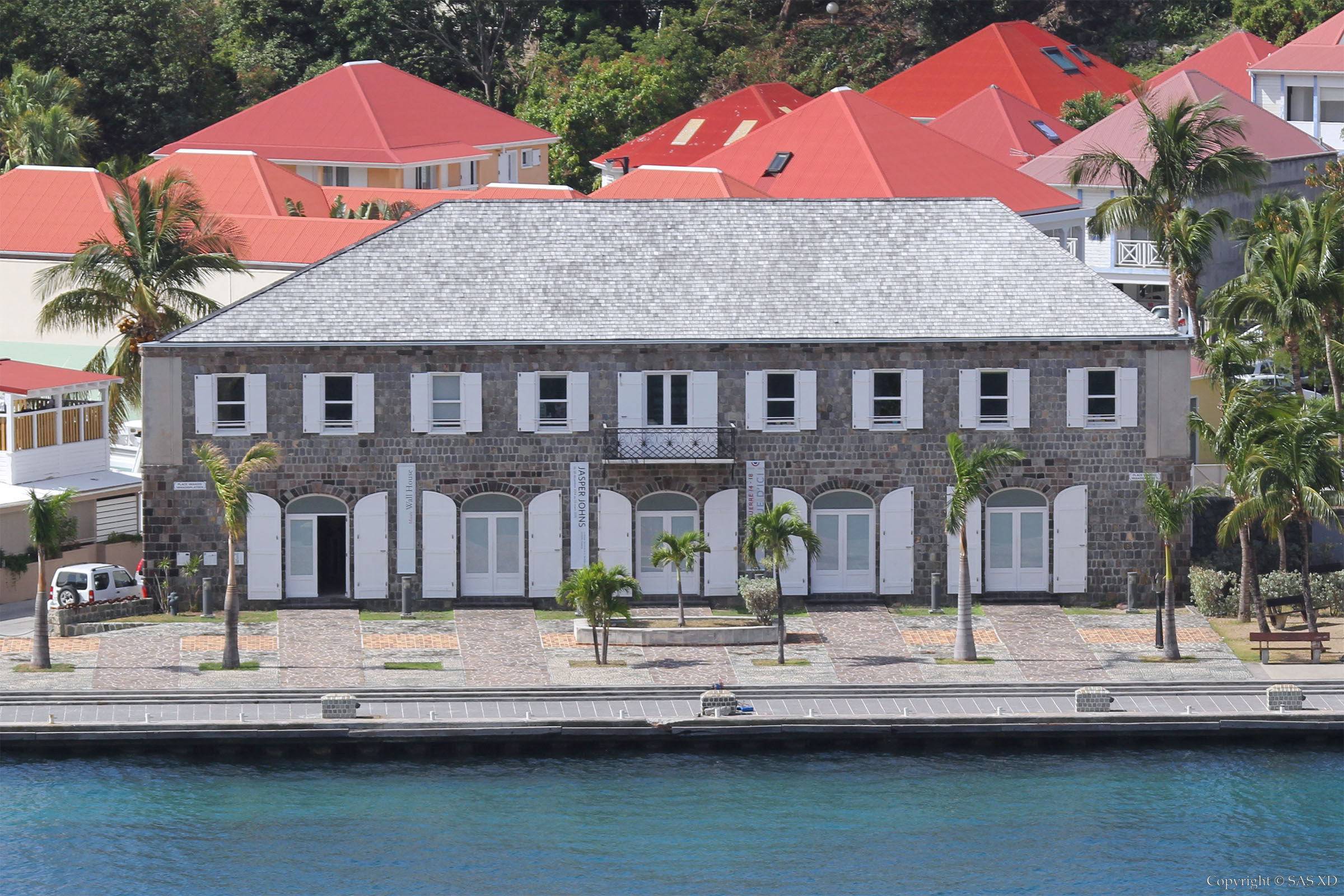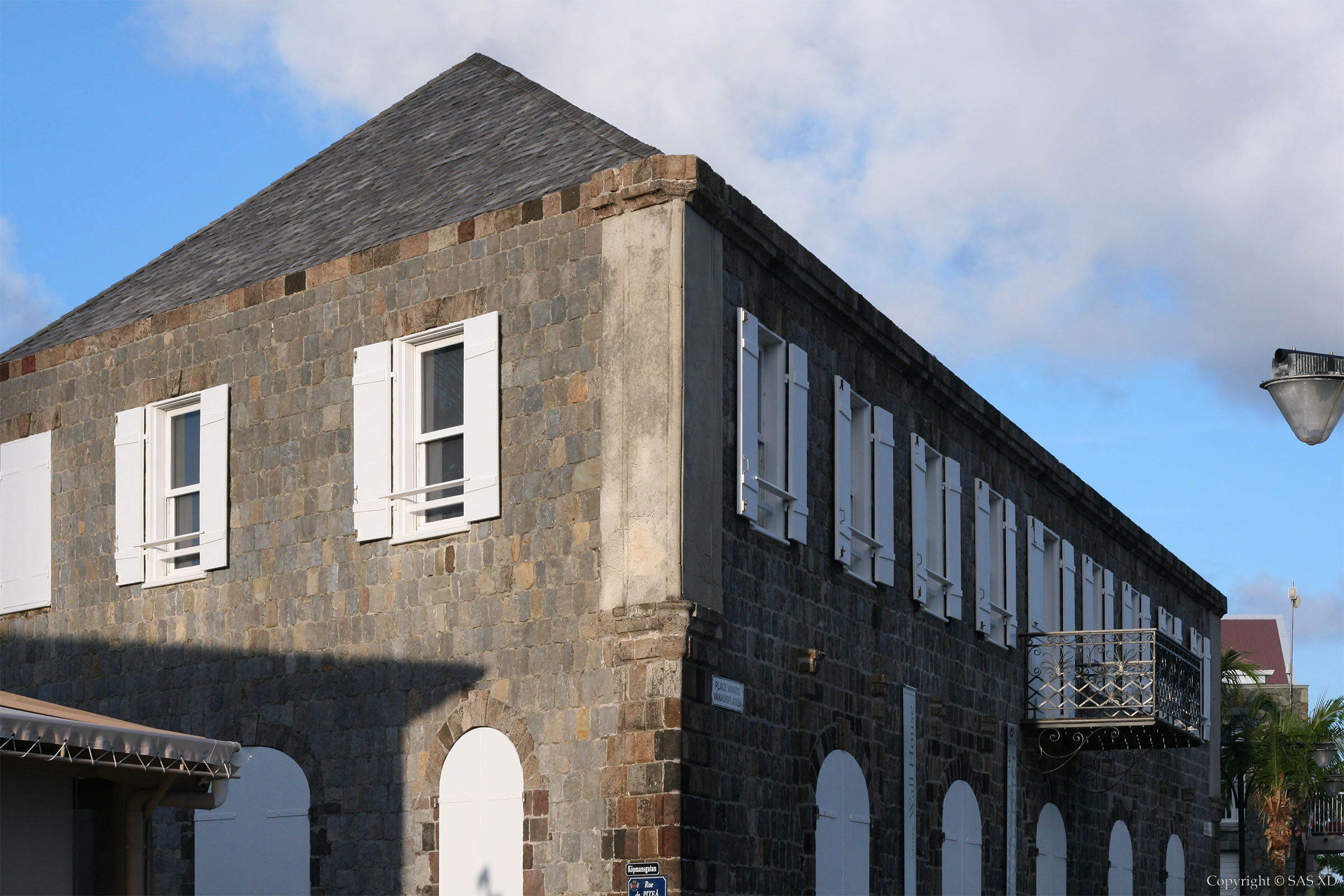 If you already have an architect—or if you are an architect yourself—and are looking for a local office on St Barts for collaboration on your project, contact us at Bureau Xavier David and we'll be happy to discuss the possibilities.